2012 Printz Winner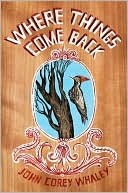 Where Things Come Back- YA FIC WHALEY
Seventeen-year-old Cullen's summer in Lily, Arkansas, is marked by his cousin's death by overdose, an alleged spotting of a woodpecker thought to be extinct, failed romances, and his younger brother's sudden disappearance.
"Straightforward, yet increasingly complex, this novel masterfully weaves together themes of brotherhood, friendship, loss and religious obsession," said Printz Award Committee Chair Erin Helmrich.
2012 Honor Books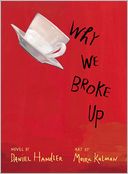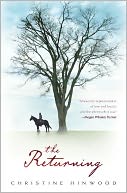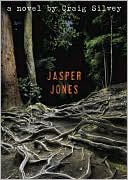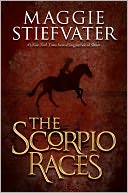 Why We Broke Up- YA FIC HANDLER, D
In this beautiful piece of bookmaking, heartbroken movie obsessive Min Green dumps a box of relationship ephemera on ex-love Ed Slaterton's porch, each item attached to a raging, loving, insecure and regretful letter explaining how each memento contributed to their breakup.
The Returning- YA FIC HINWOOD, C
When the twelve-year war between the Uplanders and Downlanders is over and Cam returns home to his village, questions dog him, from how he lost an arm to why he was the only one of his fellow soldiers to survive, such that he must leave until his own suspicions are resolved.
Jasper Jones- Craig Silvey
In small-town Australia, teens Jasper and Charlie form an unlikely friendship when one asks the other to help him cover up a murder until they can prove who is responsible.
The Scorpio Races- YA FIC STIEFVATER, M
Nineteen-year-old returning champion Sean Kendrick competes against Puck Connolly, the first girl ever to ride in the annual Scorpio Races, both trying to keep hold of their dangerous water horses long enough to make it to the finish line.
**If you are interested in reading any of these books, be aware that you will probably have to request them.**